Custom Wire Rack Displays
As an industry leader in custom wire rack manufacturing, RFC offers wire racks and wire rack products designed to fit your exact specifications. Our expert design team can help you develop a prototype to meet your specific needs for full-scale roll-out projects by utilizing a wide assortment of materials. Wire racks can be purchased in quantities as few as 50 and have virtually unlimited color options. Our strategic import partners enable us to be your single-source solution for high-volume projects, maximum quality, and rapid delivery.
Interested in finding the right design to meet your industry needs? Visit RFC's Custom Wire Racks page or download our publications display catalog for more information on our full custom racks product listing, including: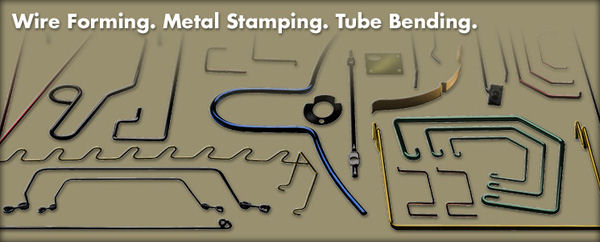 RFC has an extensive lineup of customizable stock sign plates, holders, decals and silk-screening services to enhance your standard wire display racks. Contact us for more information regarding our additional wire rack products or visit our additional products page for more information on our comprehensive wire display products and services, including but not limited to:
Custom Sign Plates to accommodate publication masthead graphics or promotional insert cards are standard on every RFC Publication Rack.
Additional Custom Sign Plates and Sign Holders can also be purchased separately.
Printed Sign Plate Stickers are a popular alternative to silk screening and are often cost-effective in quantities of 500 or more.

A Trusted Wire Rack & Wire Rack Product Manufacturer
RFC Wire Forms Inc. has produced specialized, high-quality wire products for over 30 years.
Contact RFC today
for a quote or to receive more information about our custom wire racks, signs, plates, stickers, and point of purchase displays.